I
LOVE

splash color.... I don't know why I've been such a stranger in CSS. It's one of my favorite editing styles. I chose this picture of Ashton for two reasons:
1. Ashton's face is HIL.AR.IOUS.
2. The blue sky is PERFECT.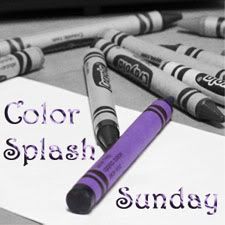 You should head over and link up, too. Doooooo it.