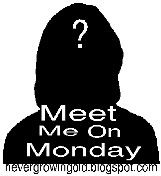 1. Did you watch the Superbowl?
We did watch. I played around on the internet looking up at important parts, but The Husband did watch. Haven wanted Green-Bay to win, so she was a happy fan.
2. What is the last book that you read?

The last book I had the chance to read was Breaking Dawn.
3. What is your favorite kind of cake?

I seriously love ALL cake. I had a really tough time choosing, but I decided on Red Velvet Cream Cheese Cake. I feel like I've shamed Chocolate on Chocolate Cake, Peanut-butter Chocolate Cake, Chocolate on Vanilla Cake...seriously, I like cake.
4. Do you snore?
Actually, I'm the only one in this house who doesn't snore. I plug The Husband's nose for a few seconds sometimes in hopes to mute the torture. It doesn't really work long enough to be effective. Most nights I just hope to go to sleep first.
5. Do you play an instrument?
This one time, at band camp.....
I most definelty did play the flute in high school.
Go link up with Java!